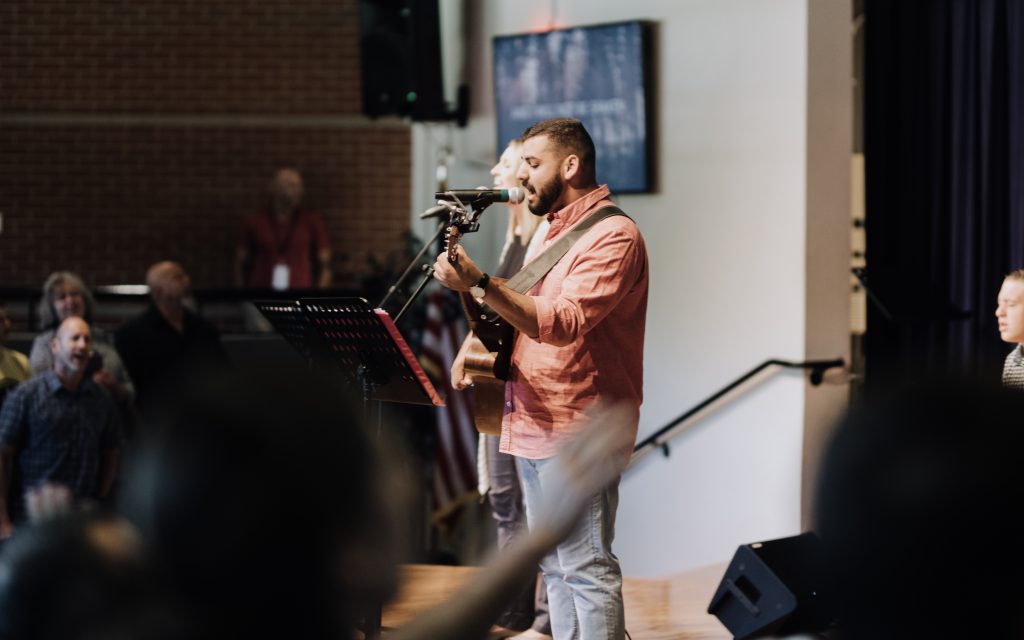 Position Summary
The Worship Leader is responsible for facilitating excellent corporate worship experiences at Redeemer Bible Church's weekly service(s). The Worship Leader will oversee and coordinate the recruiting of worship team members and lead the congregation in Gospel-centered praise and worship of our Lord Jesus Christ. The Worship Leader will be expected to exercise creativity and innovation in developing worship experiences that draw people into the presence of God.
Duties:
Plan and execute all music for corporate worship services

Ability to play piano or guitar and lead others in singing

Plan and execute one weekly rehearsal

Manage band scheduling

Create the liturgy/order of worship

Manage and oversee set up and tear down of equipment for worship services

Develop and manage music related budget

Ability to work with sound systems and music and planning related software (i.e., ProPresenter and Planning Center Online)

Attend elder meetings on an as-needed basis
Qualifications:
A church member in good standing in a Southern Baptist Convention church or similar denomination

Must become a member of Redeemer Bible Church

Bachelor's degree in music (preferred), and seminary degree (encouraged)

Possess thorough understanding of worship practice in Scripture

Demonstrated ability to plan worship for corporate church meetings to elicit robust congregational singing
Hour/Week Breakdown:
Sunday Worship Service – 5 Hours

Voice Lessons – 1 Hour

Technology Training (Ableton/Pro Presenter) – 1 Hour

Discipleship/Mentorship/Elder Meeting Attendance – 1 Hour

Band Rehearsal – 2 Hours

Liturgical Planning/Order of Worship – 2 Hours

Slide Composition for Service – 2 Hours

Individual Practice – 5 Hours

Coordination and Practice for Special Events (i.e., night of prayer, band tryouts, child dedication, Christmas or Easter service, etc.) – 1 Hour
Job Type: Part-time (20 hours per week)
———–
Anyone interested in this position should email their
resume to info@redeemerva.org.